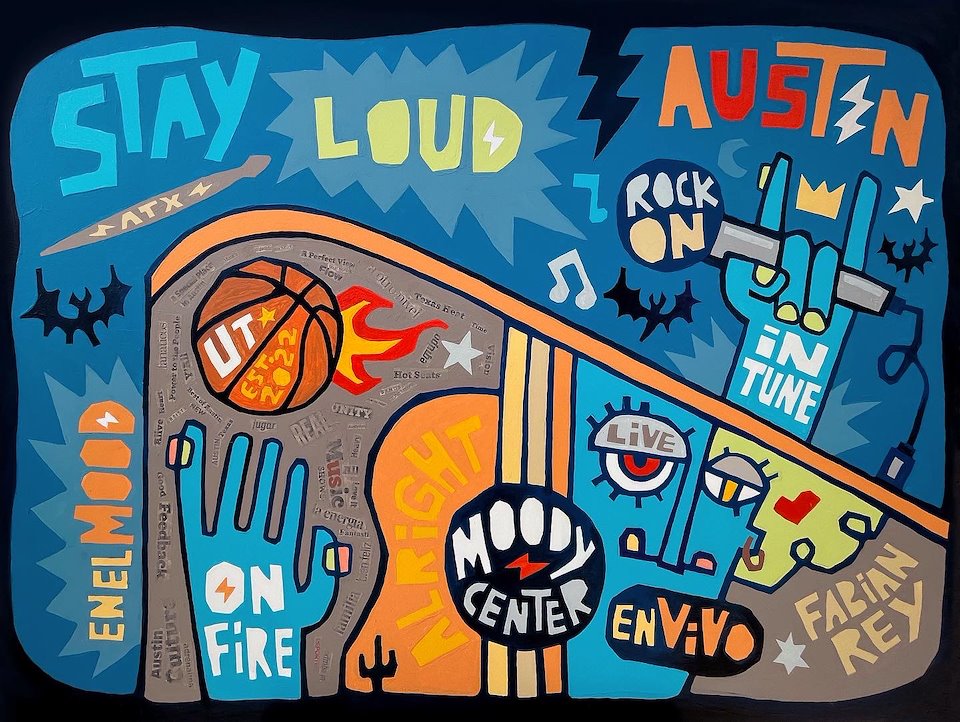 Stay Loud Austin 2022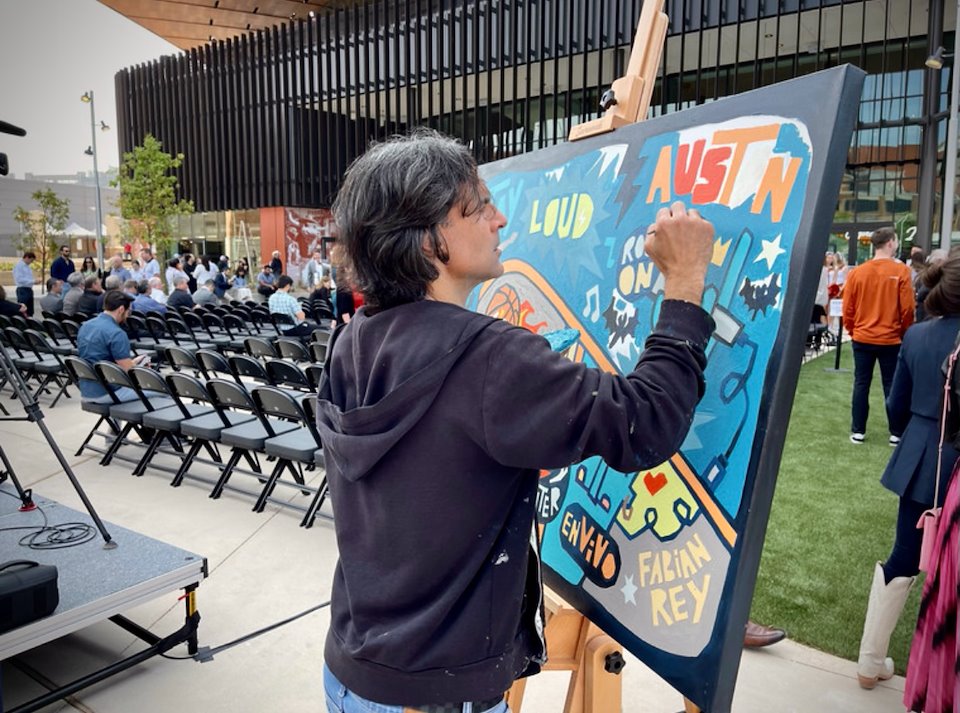 Fabian Rey - Live painting @ Moody Center
CBS Austin Interview - Moody Center Ribbon Cutting Ceremony - April 19, 2022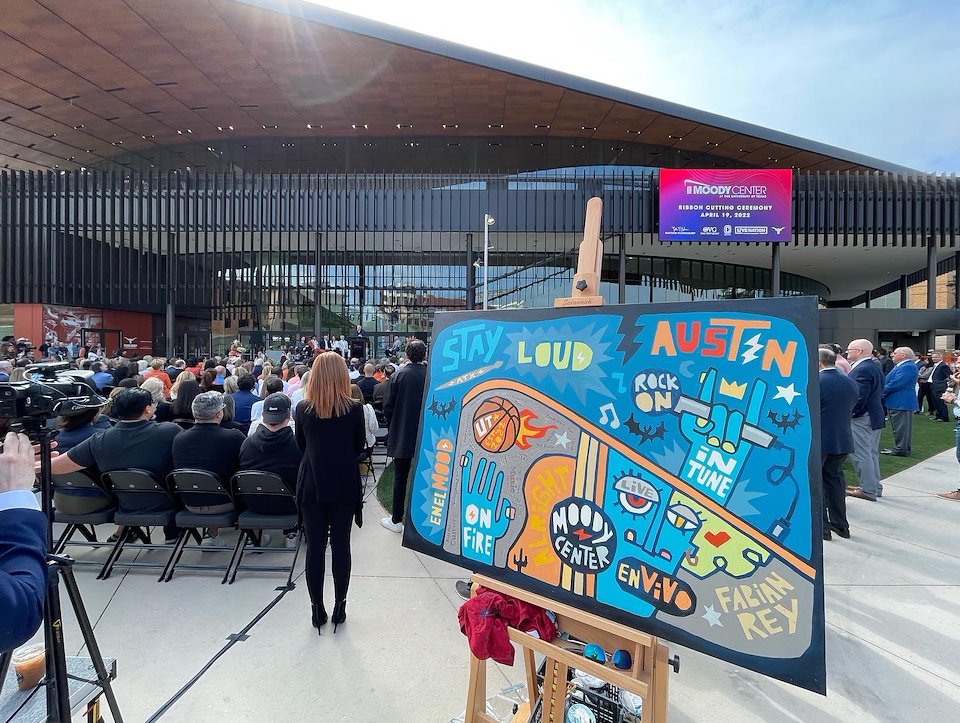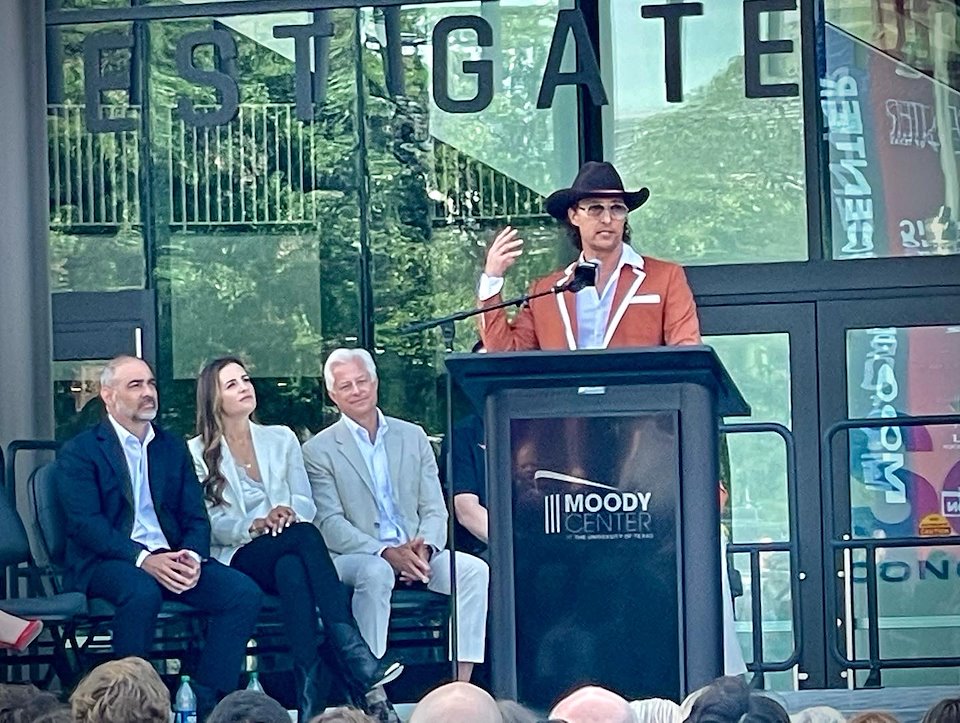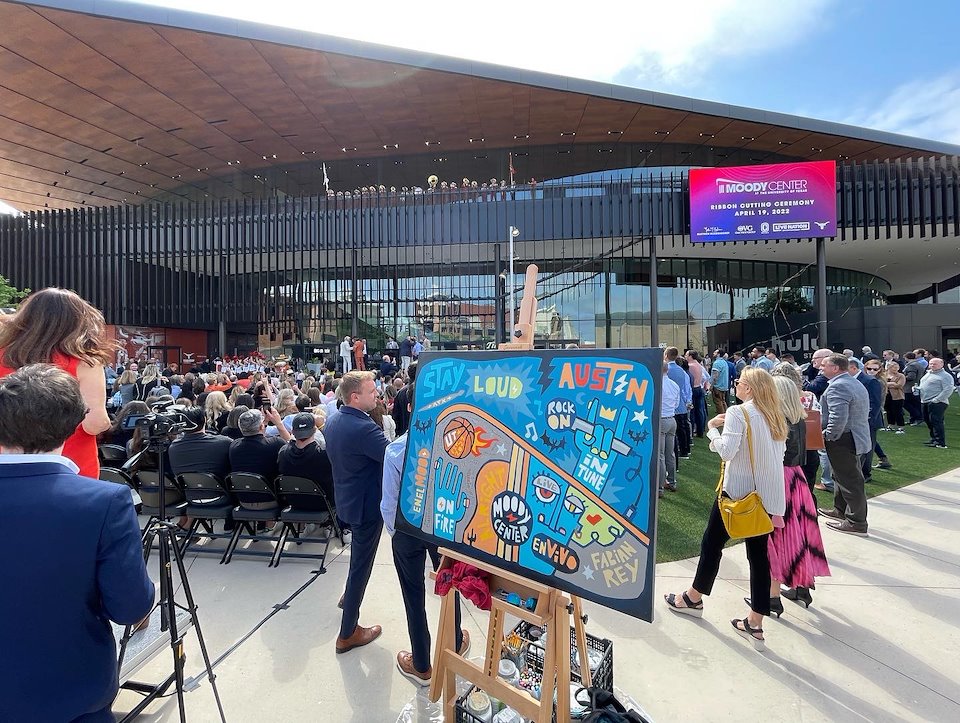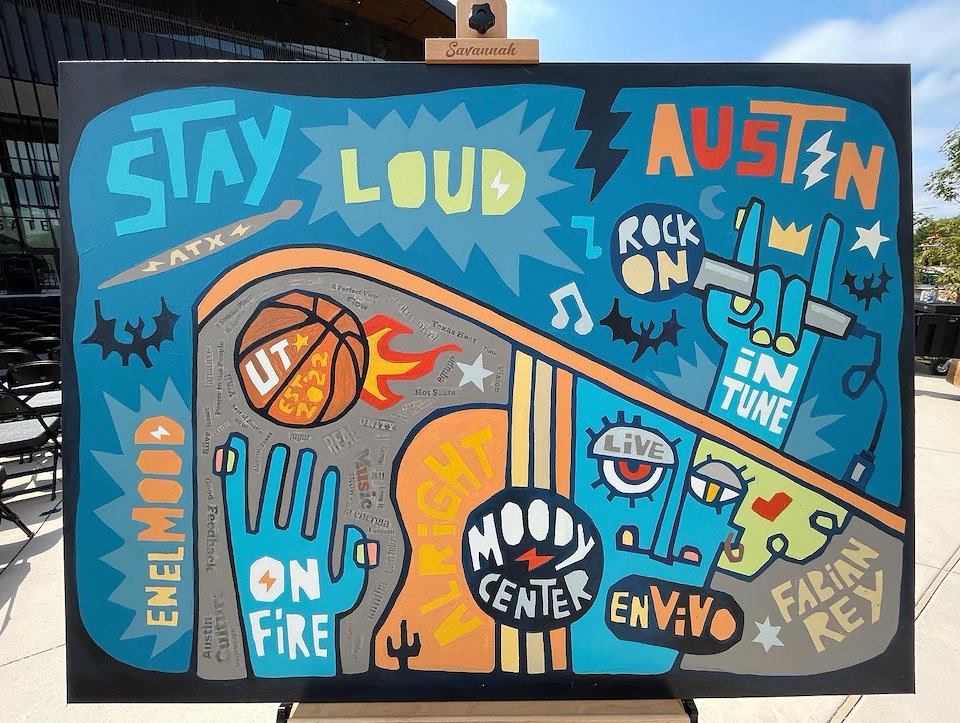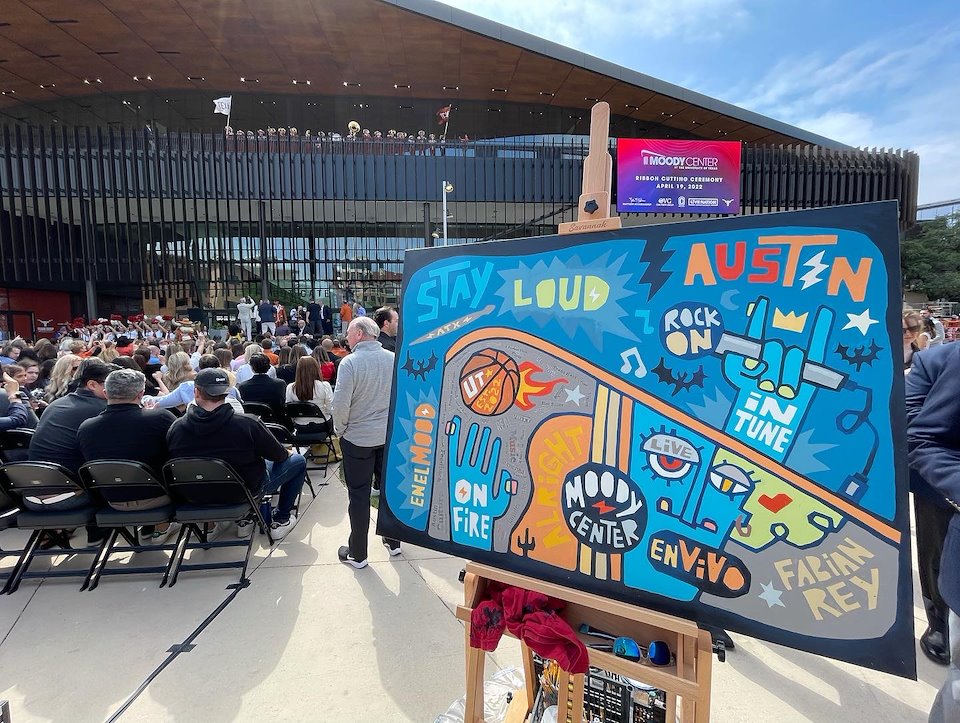 Mattthew McConaughey - Moody Center Ribbon Cutting Ceremony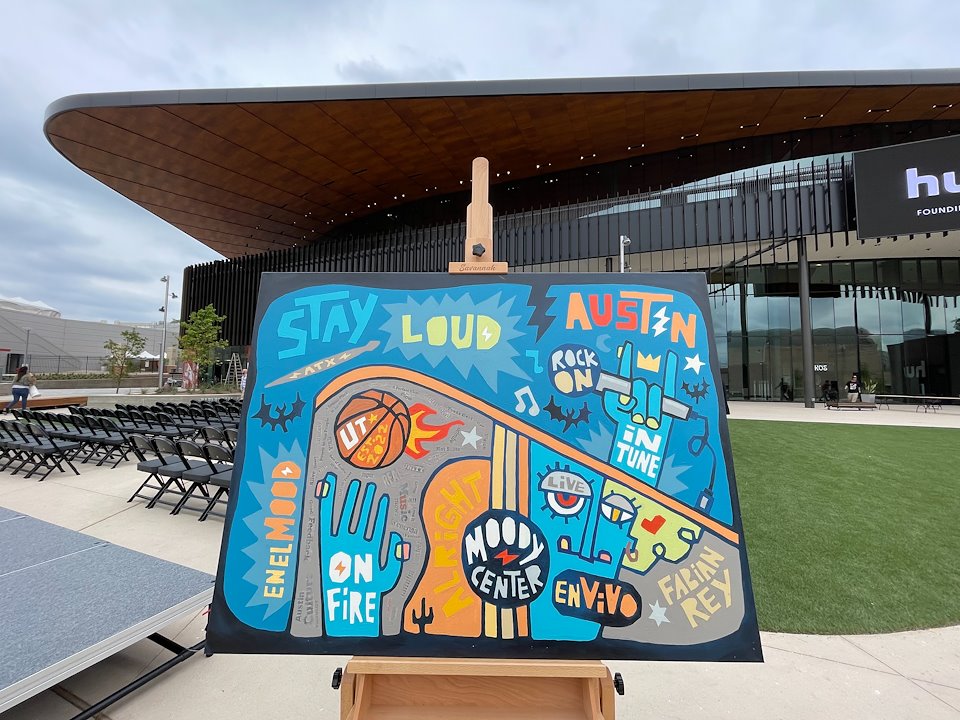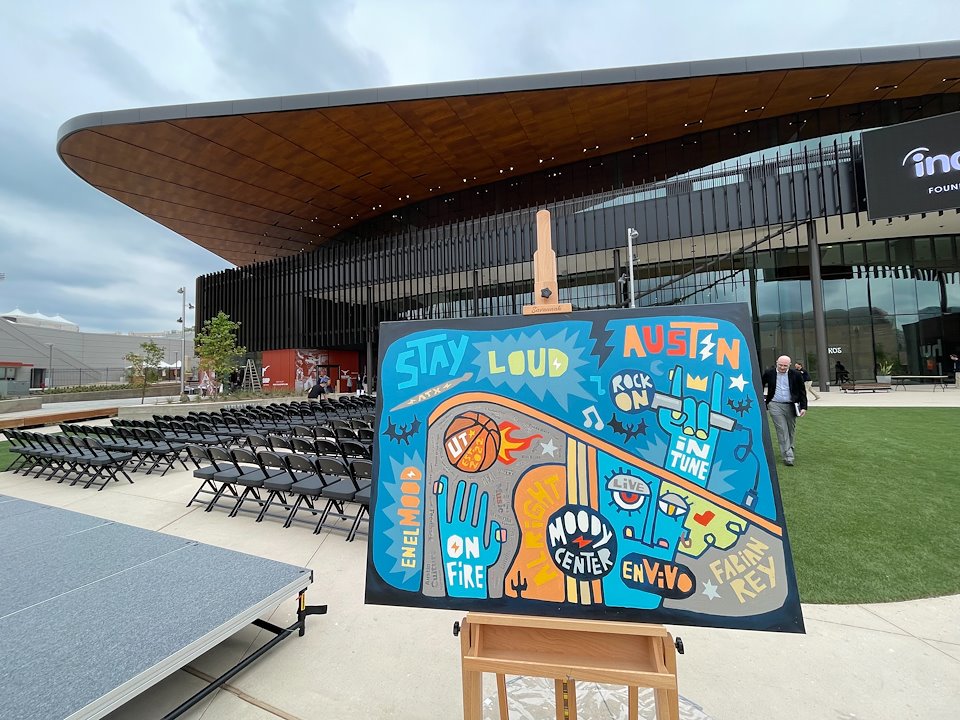 "Stay Loud Austin" 2022
I was invited to live paint at the new @moodycenteratx ribbon cutting ceremony on April 19, 2022.
I wanted to create something truly special for this historic occasion because I really love live music and the game of basketball. Gracias to everyone that stoped to take photos of my work and for all the good vibes. I am truly honored to be part of the art community in Austin.
Thanks to Veronica, Alex and all the team from the Moody Center for the opportunity to work with you guys! Muchas gracias por todo el amor!
#fabianrey #moodycenter #fabianreyart #austin #atx #austinart #enelmood #blessthemood #moodycenter2022 #puertorricanartist #2022
| | |
| --- | --- |
| Role | Art Director |
| For | Moody Center Austin, TX |
| Date | April 2022 |