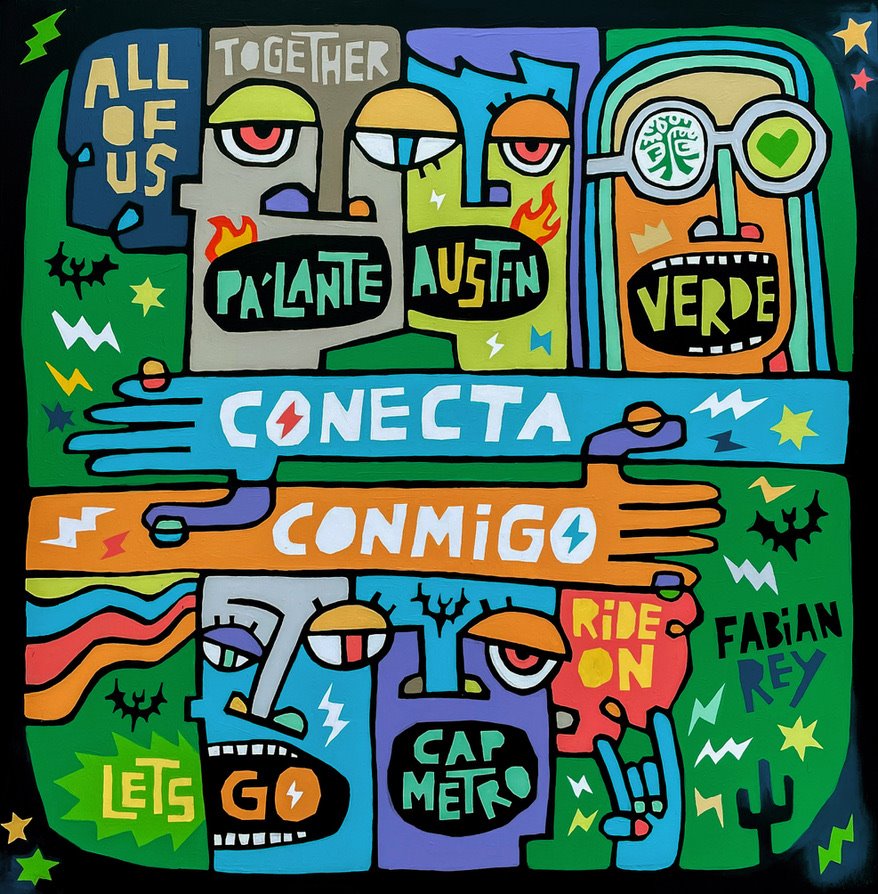 "Conecta Conmigo" - "Connect with me"
Artwork for the McKalla Station groundbreaking ceremony July 18, 2022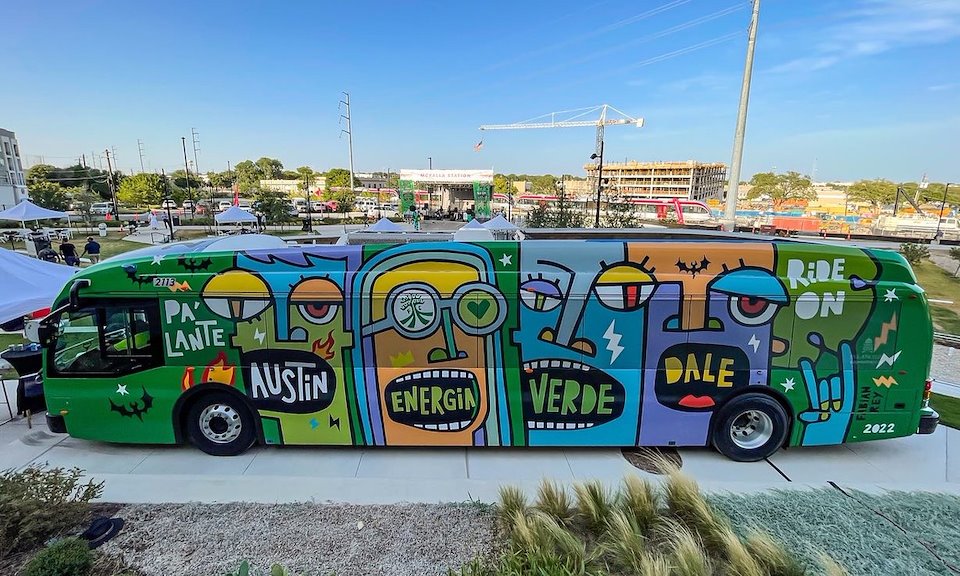 CapMetro First Electric Bus for the city of Austin.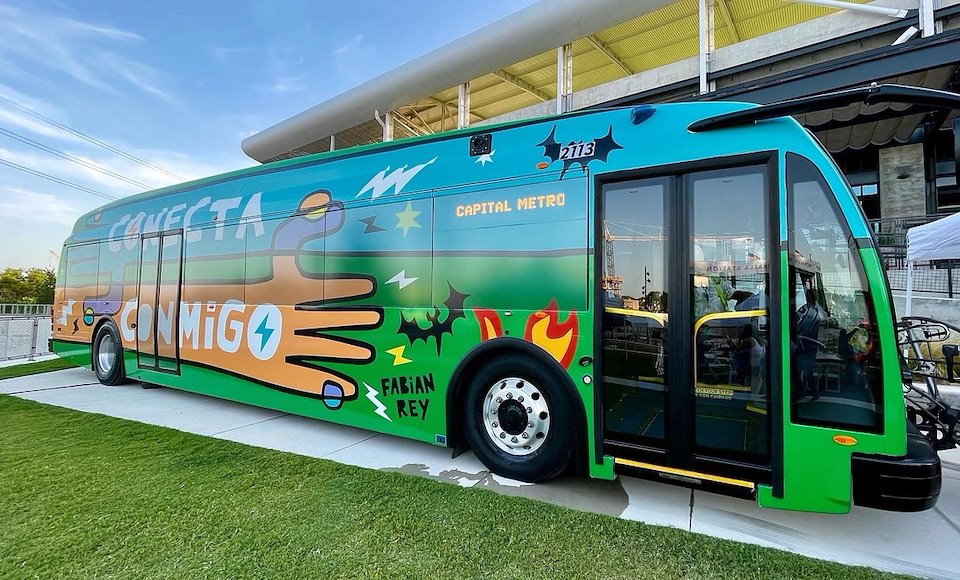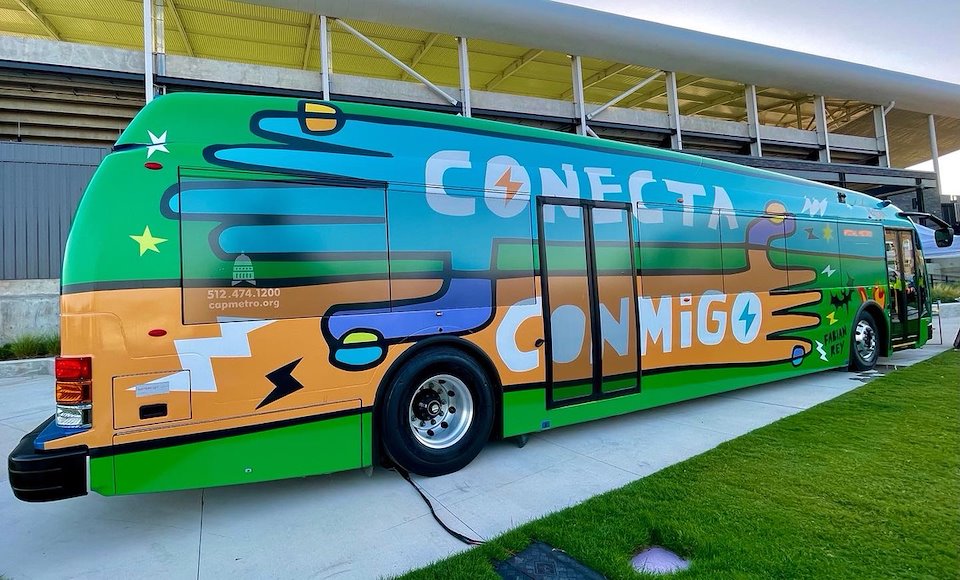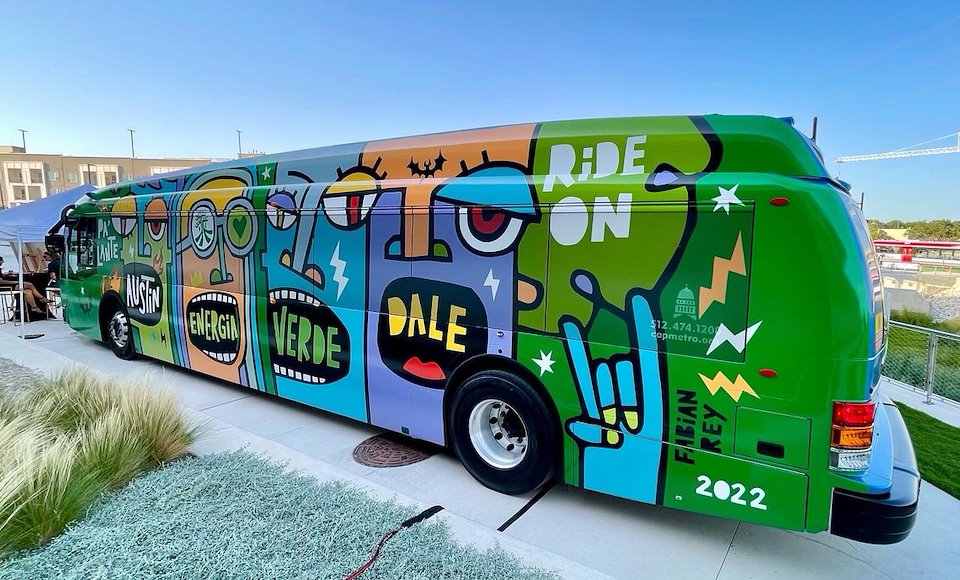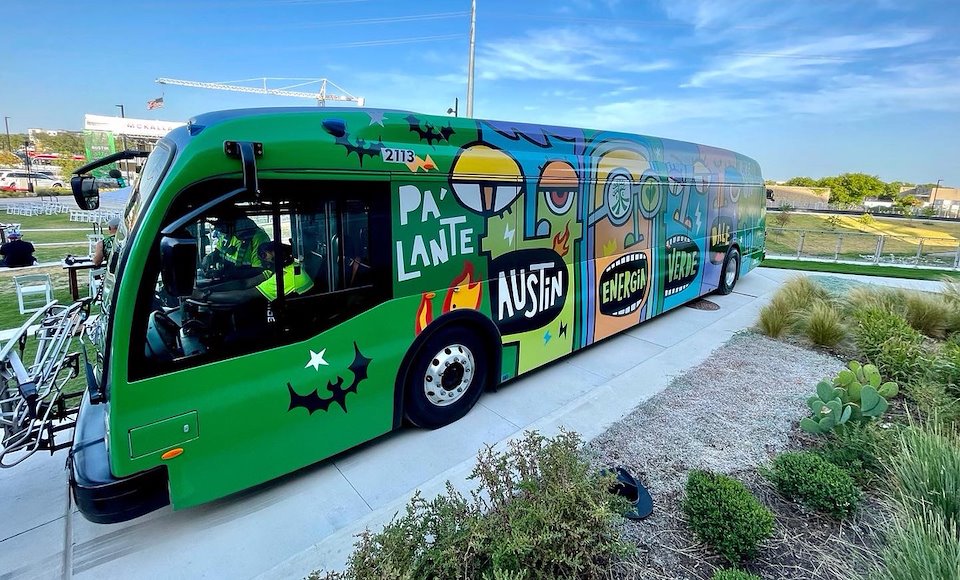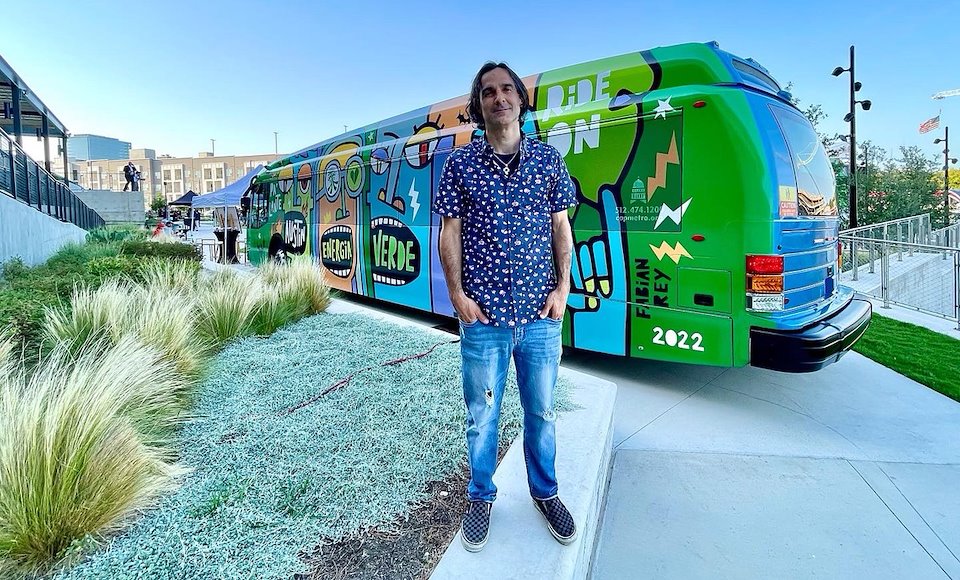 Fabian Rey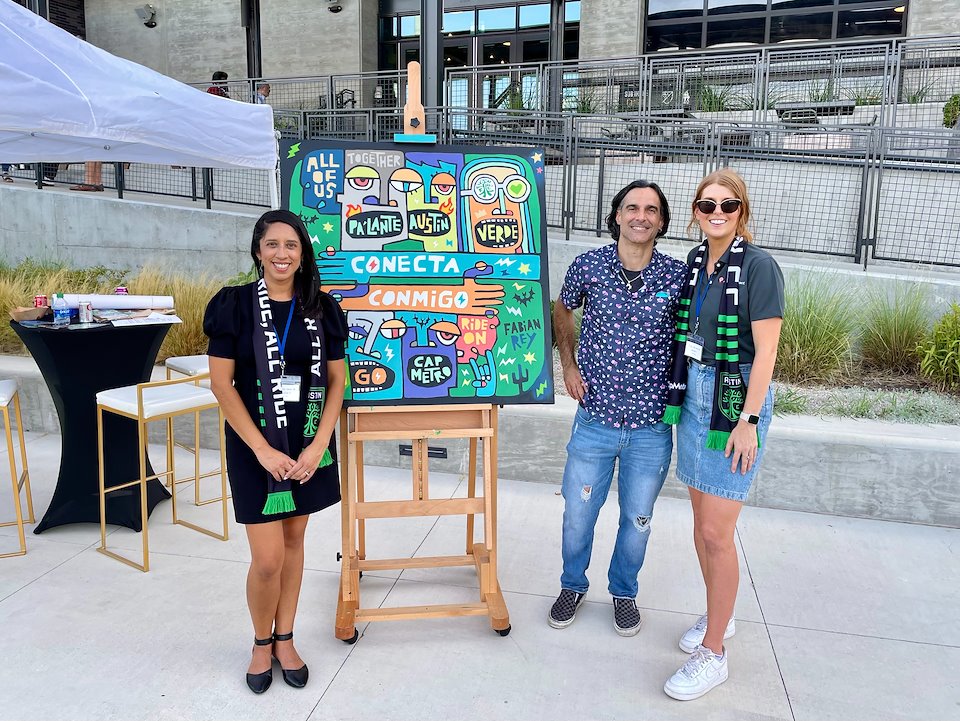 Melissa Ortiz and Keksey Lammy from CapMetro and Fabian Rey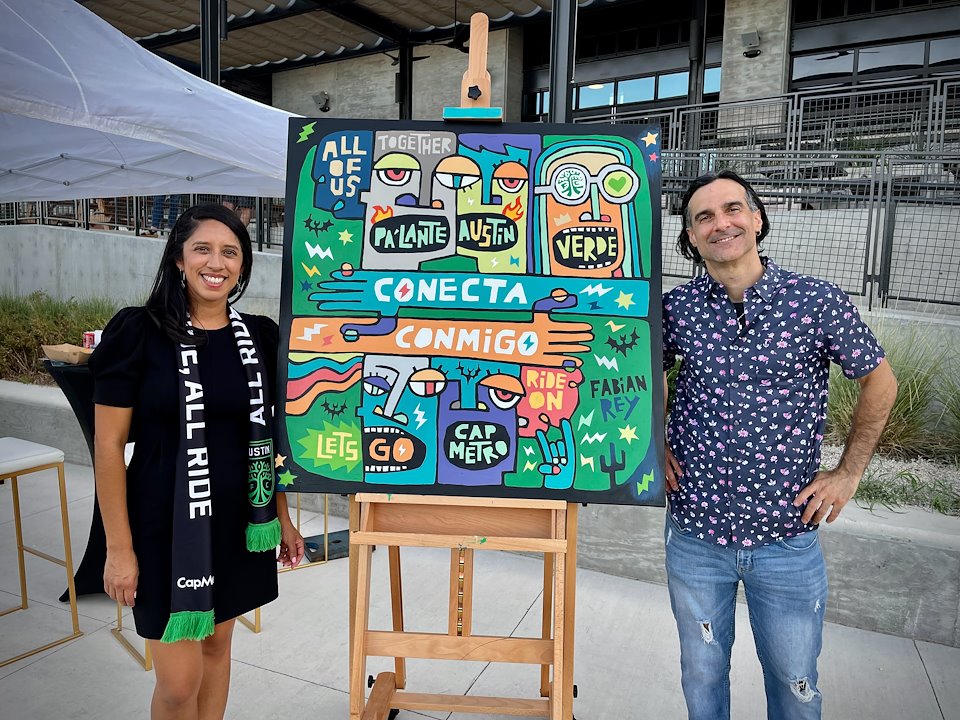 Melissa Ortiz from CapMetro & Fabian Rey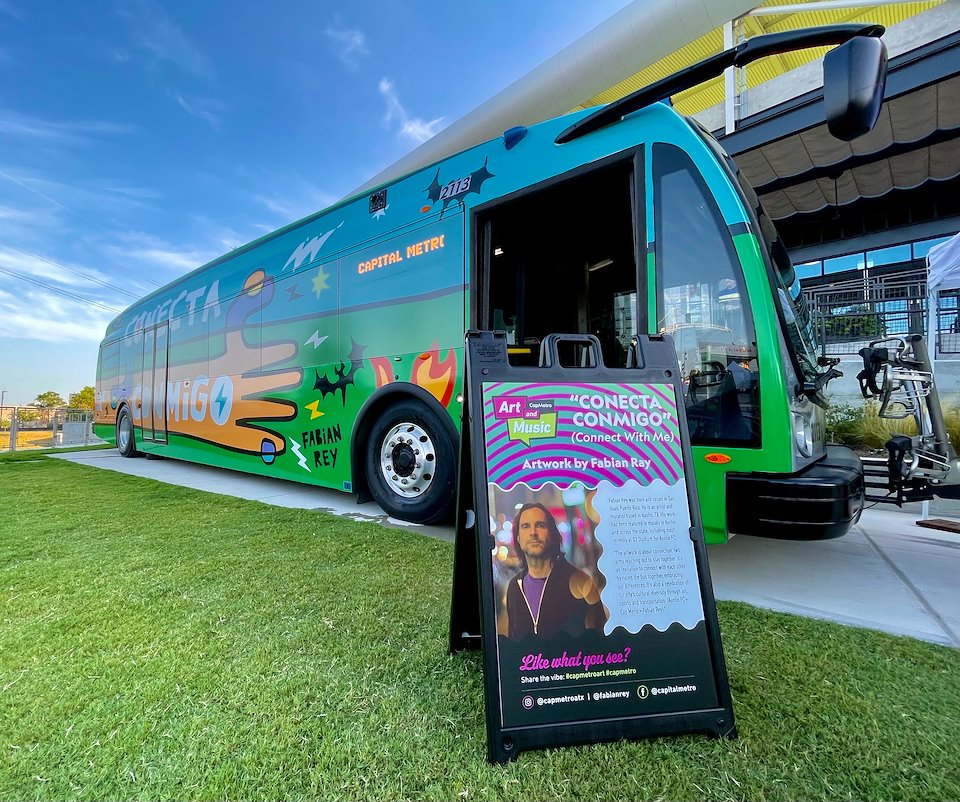 "Conecta Conmigo" – "Connect with me"
I had the opportunity to work with CapMetro and Austin FC to create an artwork for the McKalla Station groundbreaking ceremony (July 18, 2022) and for the first electric public bus in Austin, Texas.
The artwork is about connection: two arms reaching out to stay together. It's an invitation to connect with each other by riding the bus together, embracing our differences. It's also a celebration of our city's cultural diversity through art, sports and transportation. (Austin FC + Cap Metro + Fabian Rey).
Project Connect is inspired by technology and innovation. Making transportation smarter, more efficient, enjoyable and easier to use.
Thanks to Melissa and Kelsey from CapMetro and Nnedy form Austin FC for trusting me with this wonderful project. Gracias for all the love and good vibes.
#austin #capmetro #fabianrey #projectconnect #fabianreyart #atx #artbus #austintx #2022