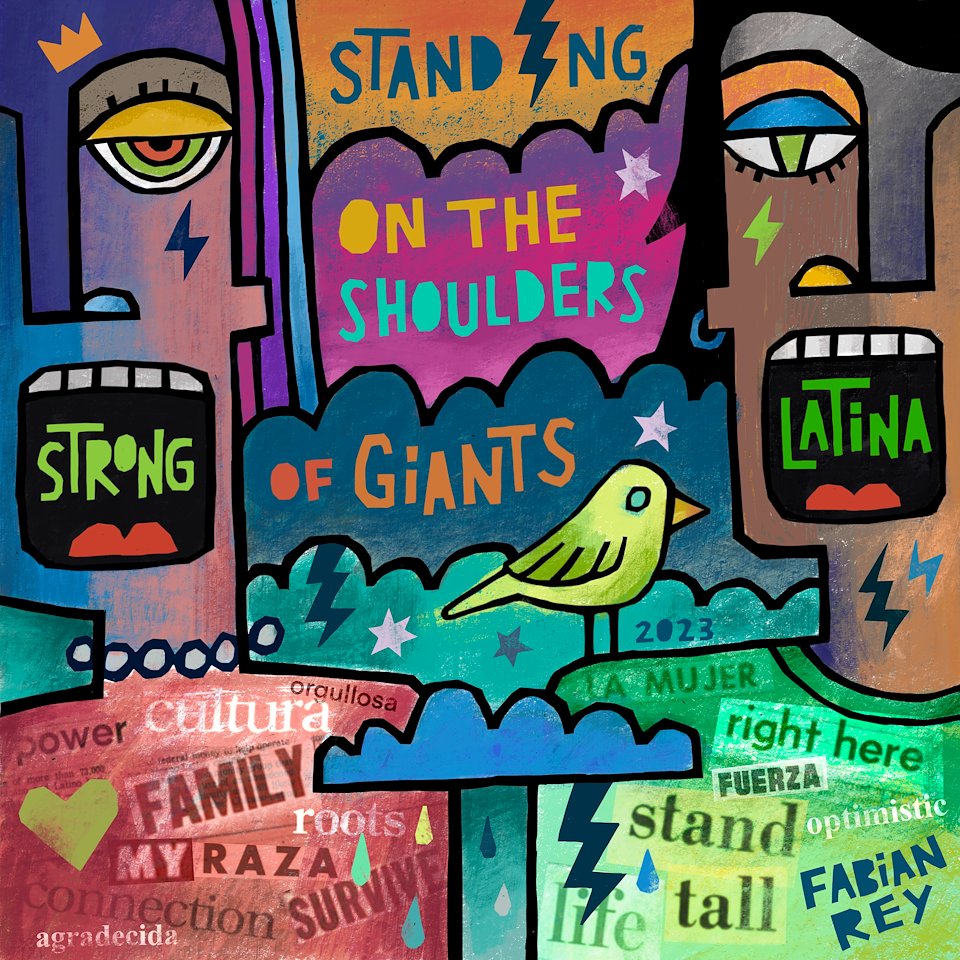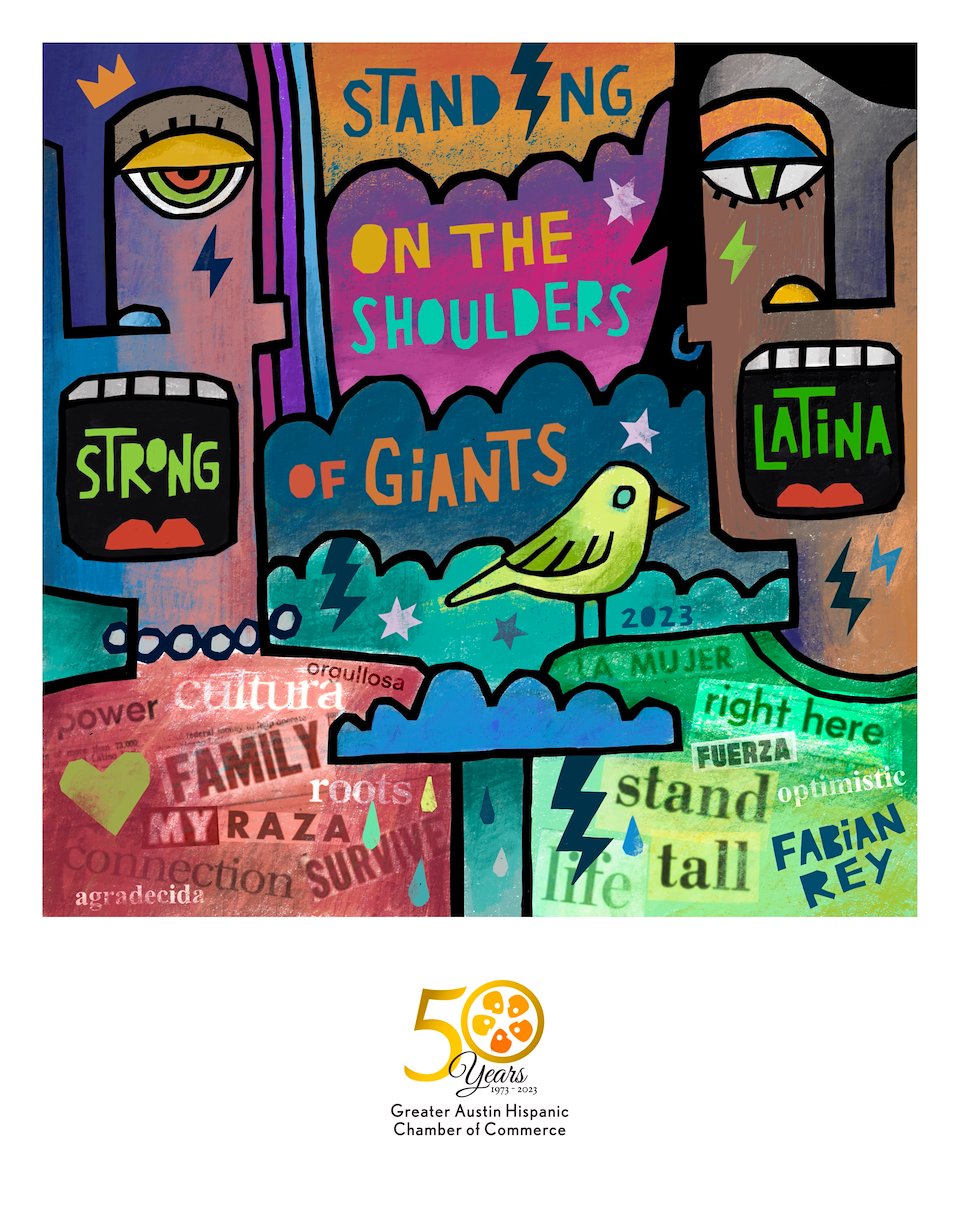 "Giants" Artwork for the 50th Anniversary celebration of the Greater Austin Hispanic Chamber of Commerce (GAHCC). This artwork is inspired on a poem "On the Shoulders of Giants" that celebrates strong latinas that inspired us to luchar fuerte and never give up.
It was a true pleasure to work with Monica and Tito! @gahccaustin Muchas gracias for believing in my work and for serving the Austin Community with so much love. I really appreciate you guys and all the wonderful things you guys do for our hispanic community. ¡Abrazo grande!
Here is the poem that inspired this year's theme and my artwork.
"On the Shoulders of Giants"
I am a strong Latina,
standing on the
shoulders of giants,
a woman who knows
what she wants.
Raised in a cultura that
honors our elders,
vecinos, tíos and tias.

I learned at a young age
the importance
of hard work, dedicación,
and the significance
of being agradecida
for all the blessings we have.
I am a strong Latina,
standing on the
shoulders of giants.

My parents worked endlessly,
for love of familia.
They did side hustles,
farm work and hard labor,
to give us a better life
and opportunities to
excel and succeed.
I am a strong Latina,
standing on the
shoulders of giants.

I understand the importance
of a good work ethic,
honesty and integrity.
These cultural values,
beliefs and morals
are the roots of my raza.

But don't be mistaken
by my brown color, accent,
or humildad y respecto.
I know my worth
and know who I am.

I am a strong Latina,
standing on the
shoulders of giants.
They gave all they had,
to provide a better vida,
sueños and ambitions.

Those that came
before me, overcame
tremendas adversidades.
I inherited their
resilience y poder.
I know who I am.
I am a strong Latina
standing on the
shoulders of giants,
adopting, adapting,
inspired and bold.

I'm a strong Latina.
I stand tall,
have a voice,
orgullosa and optimistic.
I'm empowered and thriving,
standing on the
shoulders of giants.
I will not let them down
nor will I be silenced.

-Cynthia Boyar Trejo
| | |
| --- | --- |
| Role | Artist |
| For | Greater Austin Hispanic Chamber of Commerce (GAHCC) |
| Date | October 2023 |
| URL | www.gahcc.org/home |