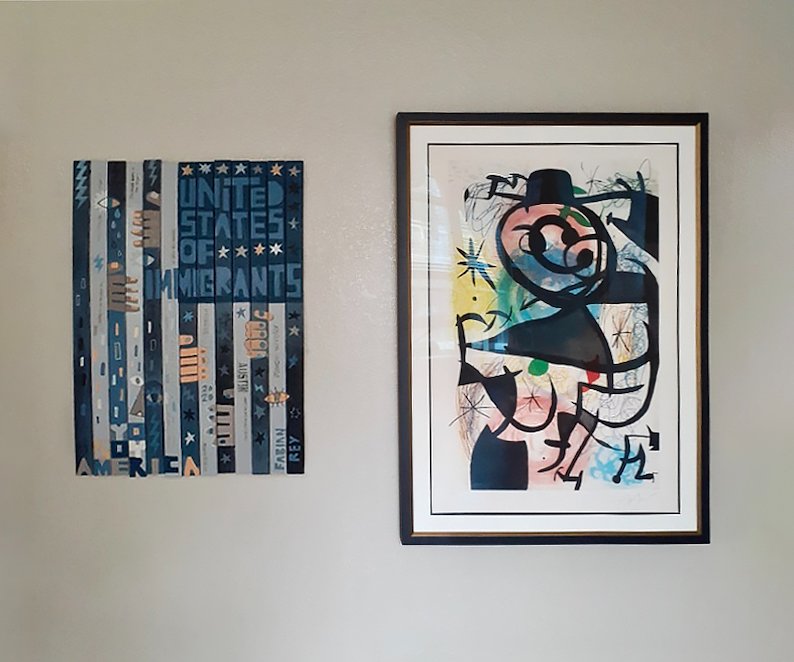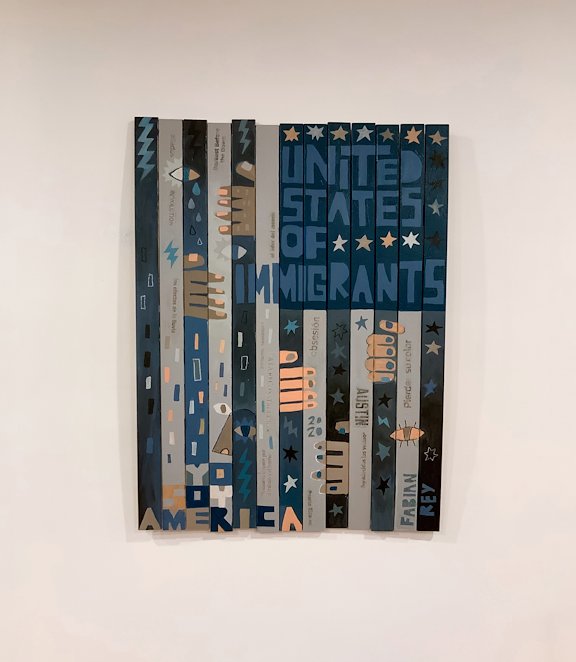 I've always been a big fan of Joan Miró's work, that's why I feel honored to have my artwork "United States of Immigrants" next to an original Joan Miró painting at a collectors home here in Austin.
Miró was born in Barcelona in 1893 and was inspired by the interlocking shapes and facets of Picasso's cubist art. He was a Catalan painter who combined abstract art with Surrealist fantasy. His paintings are a balance between Earth and Sky, where the Earth represents reality and the Sky represents Dreams. Miró was a prolific and influential multimedia artist who developed a unique visual language and never lost his flair for experimentation.
It's very cool and inspiring to be next to this legend. Gracias Austin por apreciar mi arte y por todo el amor!