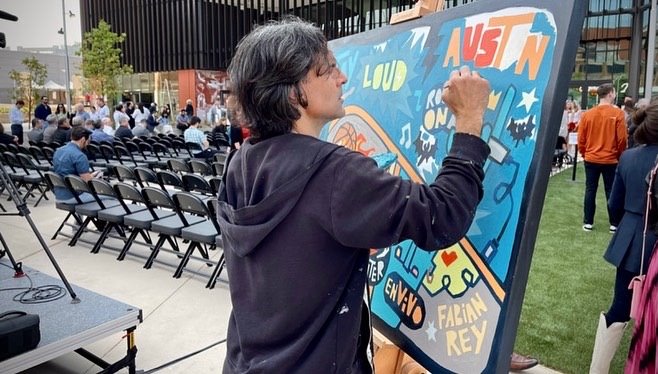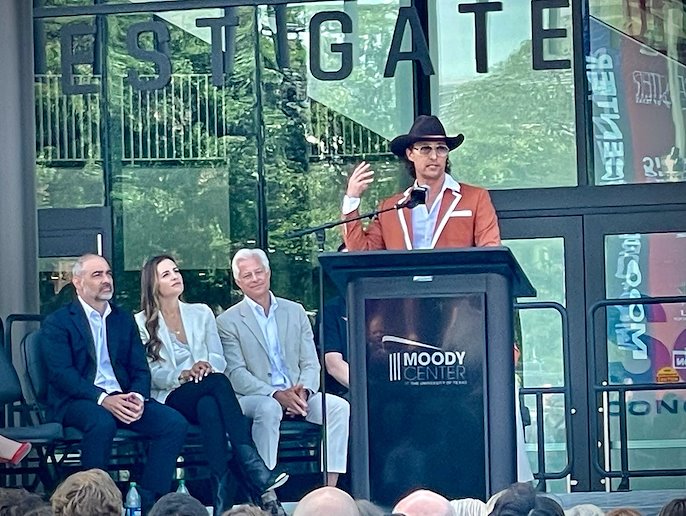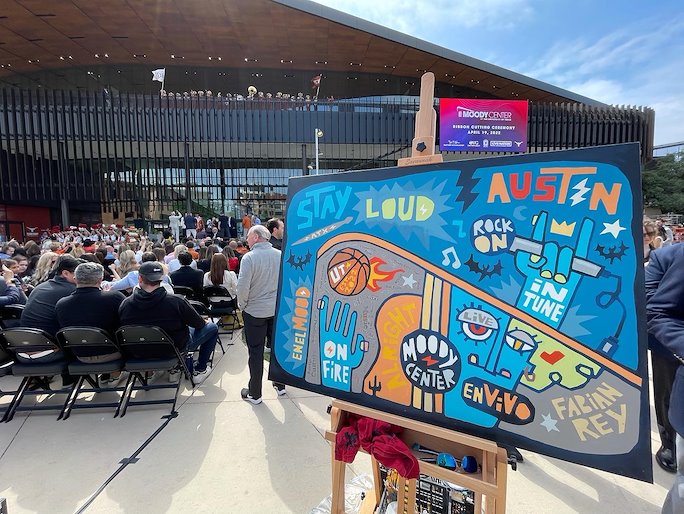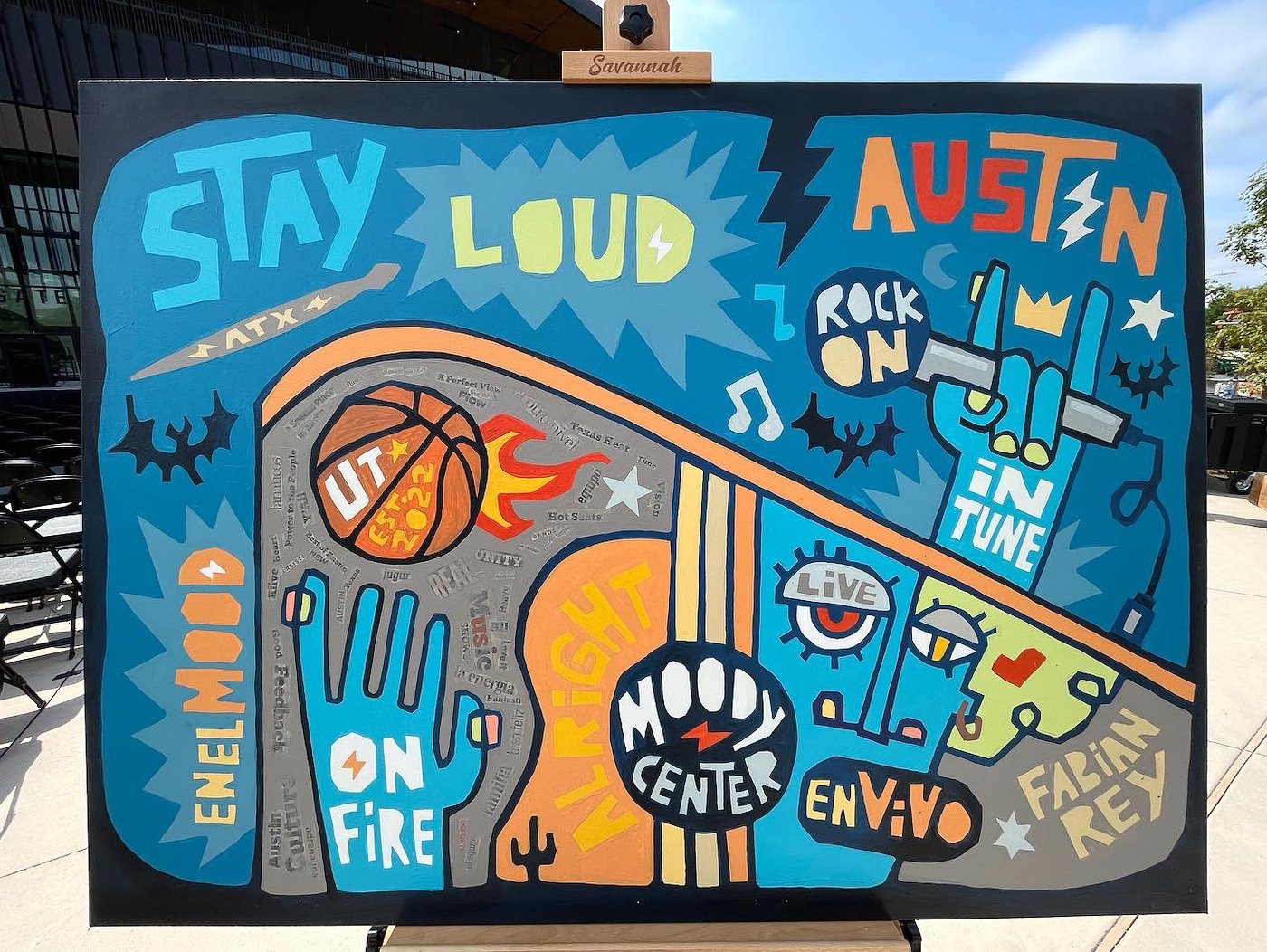 Moody Center Ribbon Cutting Ceremony - April 19, 2022
I was invited to live paint at the new @moodycenteratx ribbon cutting ceremony on April 19, 2022.
"Stay Loud Austin" 2022
I wanted to create something truly special for this historic occasion because I really love Austin live music scene and the game of basketball. Gracias to everyone that stoped to take photos of my work and for all the good vibes. I am truly honored to be part of the art community in Austin.
CBS AUSTIN INTERVIEW Link:
News link: https://cbsaustin.com/newsletter-daily/actor-matthew-mcconaughey-helps-austin-say-hello-to-the-new-moody-center