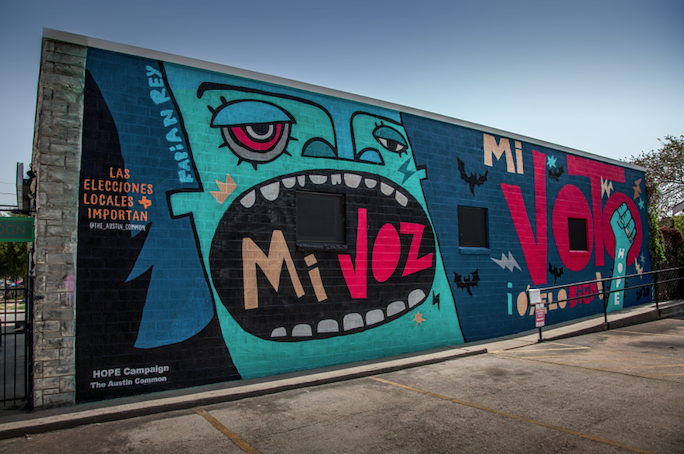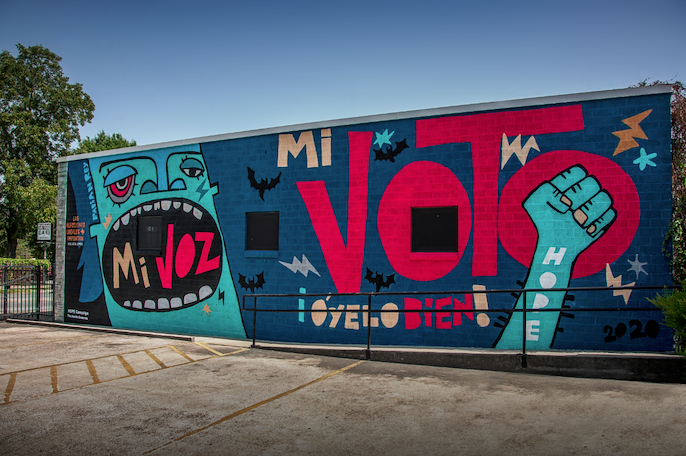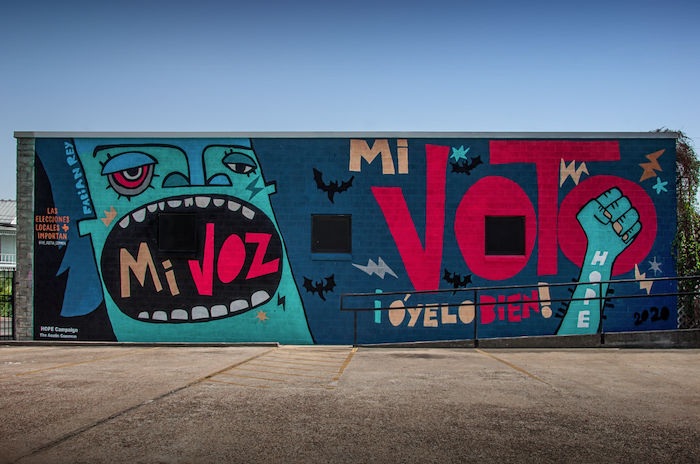 Mi Voz, Mi Voto ¡Óyelo bien!
.
My new mural located at Swoon Salon @swoonsalonaustin (911 E. Cesar Chavez) part of HOPE Vote Campaign.
Thanks to: @hopecampaign, @the_austin_common
Estas son las elecciones más importantes en la historia de los Estados Unidos, Sal a votar!
These are the most important elections in the history of the United States, go out to vote!
Every vote matters and it's very important that we exercise our right to vote.
'Your Vote is Your Voice' is a non-partisan campaign to encourage people to vote. Produced by the Hope Campaign and The Austin Common, a local site that helps explain the news and voting information in non-partisan, positive ways. They make sure we're educated and know what steps we can take to make a difference right here in Austin. This project is supported in part by the Cultural Arts Division of the City of Austin Economic Development Department.
Here is the link: https://www.hopecampaign.org/hope-vote